Credentialing Websites a Case Study: AQCCVO
Who is AQCCVO? – Owned by Shannen Arrayo. The role of a CVO is to help healthcare organizations and employers make informed decisions when it comes to hiring and credentialing healthcare providers while ensuring that patients receive high-quality care from qualified professionals. Advanced Quality Compliance is one of the best in the industry a industry leader. We were very excited to help this brand expand.
Credentialing Websites Design – The Design Process
Our team was tasked with redesigning the existing website and delivering a clean and modern website for AQCCVO. The task included expanding the website in every direction. Adding a focused page for every service that was offered while improving engagement. We also made sure that we create hotspot zones to track interest and dynamic forms and funnels to capture the most information possible.
The technical process of web design is as important as the visual experience. This website was redesigned on WordPress. There are many benefits to using WordPress as a platform for building websites. Firstly, WordPress offers a vast library of free and paid plugins and themes that allow website owners to add new features and customize the design of their site without the massive cost of one of a kind coding. Secondly, WordPress is highly scalable, meaning it can be used to build anything from a simple blog to a complex e-commerce site. Finally, WordPress is an open-source platform, which means it's continually being improved and updated by a large community of developers, ensuring that it remains secure and up-to-date. Overall, WordPress is an excellent choice for anyone looking to build a website.
One of our secondary goals was to improve the speed of the website using LightSpeed cache and Cloudflare CDN. This project was a perfect fit for our favorite hosting provider Hostinger.
We accomplished our goals by designing a blistering fast website leveraging Cloudflare APO. Cloudflare APO (Automatic Platform Optimization) is a powerful tool that can significantly improve website performance and user experience. By caching dynamic content at the edge, APO can reduce the number of requests that need to be processed by the origin server, resulting in faster page load times and reduced server load. For SEO we used Rank Math Business for On-Page SEO optimization and have now moved to creating more backlinks, improving the Domain Rating of the site. Page one Google here we come.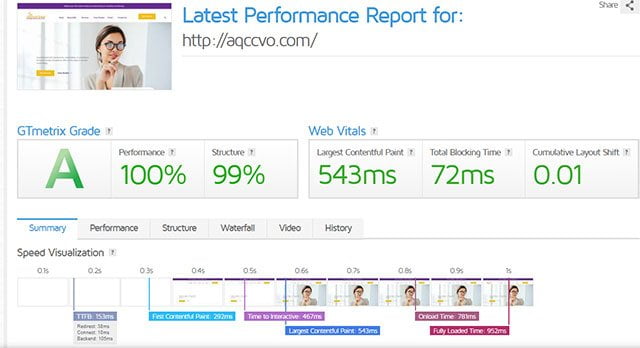 Our team's skill set was tested. We changed the UI/UX of the entire webpage. Making sure that the design was both desktop and mobile friendly. We examined the brand kit and offered a few changes in the color scheme; the goal was to soften all the core colors and draw attention to exactly the information we needed.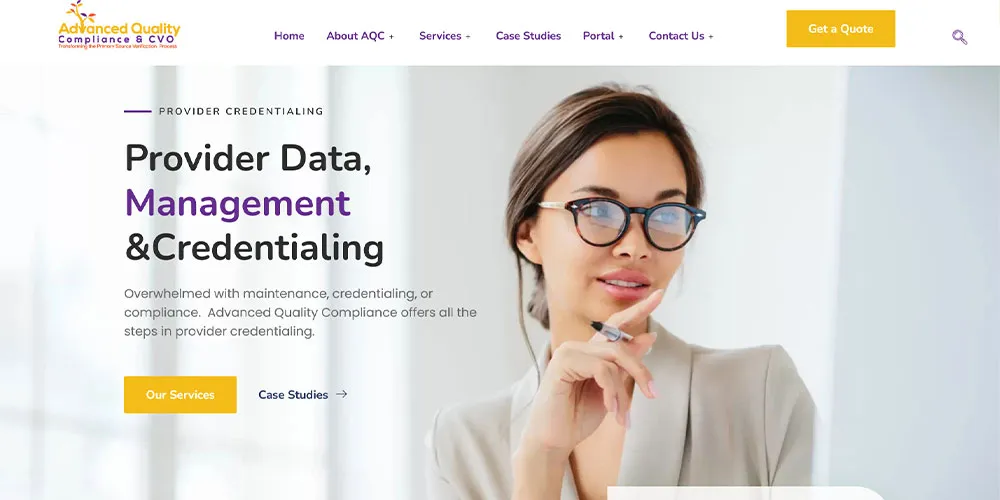 Our design process begins with establishing our goals, then moving to a timeline and building the structure/wireframes for the new design. We move the entire process to a staging environment and will work until we have approval. We migrate the design from our staging environment and begin our live revision process.
Credentialing Websites Design
In conclusion, website design plays a critical role in establishing a strong online presence and attracting and retaining visitors. By incorporating the principles of user experience design, such as a clear and intuitive layout, easy navigation, and fast loading times, website owners can ensure that their website is both functional and engaging. Additionally, the use of eye-catching visuals, a consistent brand identity, and high-quality content can further enhance the user's experience and encourage them to explore the site further. Ultimately, a well-designed website can help businesses achieve their goals and grow their online presence.
If you have any additional information please contact our sales team and schedule a free consultation today